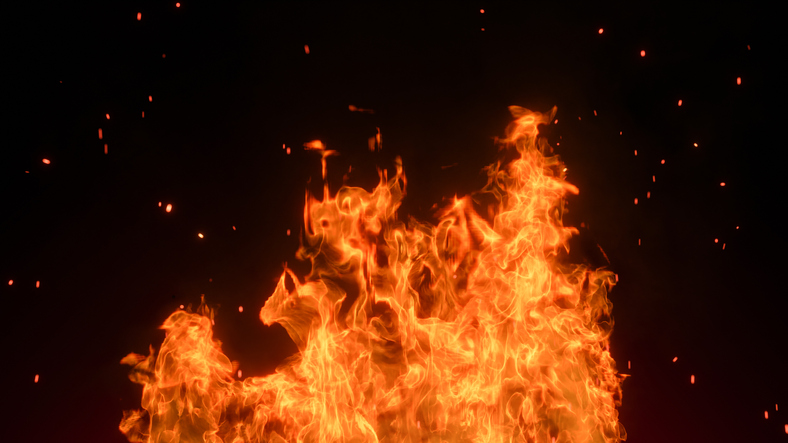 EPDM is one of the most useful and versatile synthetic rubbers available in the market. If you're looking for a cost-effective, extremely durable material, EPDM rubber is a go-to option for grommets, tubes, and most other parts. However, even this particular compound can run into potential problems.
While EPDM can withstand a lot, how does it fare when dealing directly with fire? Fire or flame resistance is a necessary feature for many industrial, automotive, and other industries. Can EPDM survive in the hot seat
Is EPDM Flammable?
Yes and no. By itself, EPDM is a highly flammable material that isn't suitable for environments with flame, excessive heat, or any other factors that may cause your parts to burn and catch fire.
Of course, that isn't the end of the story. One of the benefits of synthetic rubbers is that they can be formulated with special blockers and additives to improve their performance. It's very common for compounders to modify rubbers and plastics to help them meet specific industry performance criteria. When it comes to EPDM flammability, these can include certifications for:
UL94-VO fire safety regulations
ASTM E162 for surface flammability
ASTM C116 for flame propagation
By adding flame retardant blockers, compounders can drastically reduce EPDM's flammability. Studies have shown that specially formulated EPDM exhibits "excellent flame-retardant performances. In addition, flame retardant EPDM significantly decreases the heat and smoke release. These combined qualities make custom EPDM compounds a viable option for relevant industries and applications.
Find the Right Flame-Resistant Material for Your Application
Simply put, you don't want your choice of material to land you in the hot seat. There are plenty of rubber and plastic compounds available, and plenty of them will go up in flames. The good news is that there are ways to make sure your parts are built for success.
While EPDM can be a viable choice for flame-resistant parts, it may not be your best option. Neoprene, viton, and silicone are naturally less flammable than EPDM and may be better suited for your applications depending on your performance requirements, budget, and plenty of other factors. Trying to figure out which material is right for your needs? Give us a call at 800-969-6242 or contact us online to talk to one of our experts about the parts you need.