 Custom Rubber to Metal Bonding
When you need quality rubber to metal bonded parts, Timco is here to help. Since 1956, we've worked closely with businesses to help them invest in the best, most cost-effective part solution for their applications. Reach out to us today about your rubber to metal bonding needs.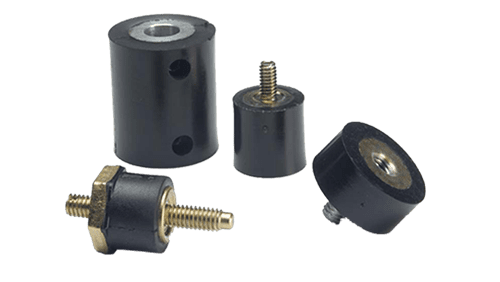 Timco: A Trusted Rubber to Metal Bonded Parts Supplier
While every application is different, they all have the same need – quality parts. We have the experience necessary to provide your business with custom vibration isolators, seals, and other rubber to metal bonded parts manufactured specifically around your exact performance needs and budget.
Rubber to metal bonding built for performance
At Timco, our job is to make sure that your parts are made to last. Bonding rubber to metal should ensure the bonds last much longer than the rubber itself. We work with your experts to analyze your performance needs, operating environment, and budget. Our goal is to supply you with rubber to metal bonded parts made to last, which can mean providing parts designed with the following criteria in mind:
Oil, solvent, and chemical resistance
Abrasion and tear resistance
Aging and weathering capabilities
Required temperature ranges
Durometer, tensile strength, compression set, and elongation
Electrical conductivity or resistivity
Flame resistance
Precision manufacturing for custom shapes and tight tolerances
Multiple material options for bonding rubber to metal
It's good to have options when you want quality, cost-effective parts. At Timco, we offer a variety of rubber materials that can be bonded to steel, brass, and other metal inserts based on your exact needs. Our selection of rubber materials includes:
Timco can also accommodate a variety of metal inserts. From flat pieces of steel to round pieces of brass, we can work with inserts you provide or source the metal through one of our vendors on your behalf.
Rubber to Metal Bonding: Markets Served
Timco's personalized process allows us to cater your rubber to metal bonded parts around any environmental problems, industry requirements, or other design needs. Our ability to supply custom, cost-effective rubber to metal bonded parts for specific applications has made us a go-to supplier for the following industries: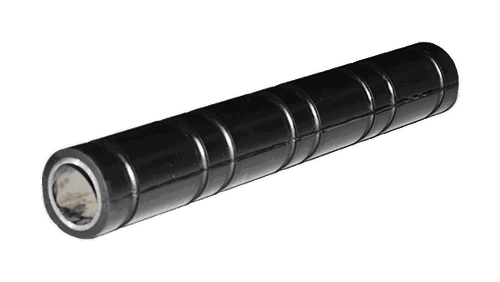 Class A heavy trucks and semi-trucks
Railroad and locomotives
Service That Goes Beyond Bonding Metal to Rubber
A true supply partner offers more than just quality parts. We are a solutions driven supply partner focused on delivering value through engagement and alignment to your unique needs.
Timco strives to be your single-source solution to all your custom rubber and plastic part needs. Our goal is to do everything we can to add value to your investments that go above and beyond simple part supply. Part of that commitment is why we offer the following value-added services to help you save time and money:
Subassembly of rubber parts
Kanban replenishment
Kit assembly
Flexible control methods
Another way we add value is through our extensive partnerships and investments. We've built relationships and grown our business that allow us to better serve our customers in the following ways:
In-house stocking program – Use our warehousing space when you don't have room for inventory. Our stocking program and on-time delivery service allows you to save space and maintain proper inventory when you need parts.
Part accessibility – Our diverse supply chain, both domestic and global, opens up more options for sourcing rubber materials and metal insets. When other suppliers make you wait, we grant you greater access to critical material sources.
Cost-effective part solutions – By analyzing your part needs, we can help you find solutions that offer the best value for your budget. We can compare material options and logistics to help you invest in the most cost-effective rubber to metal bonded part solution for your applications.
Invest in the right parts supplier for your business