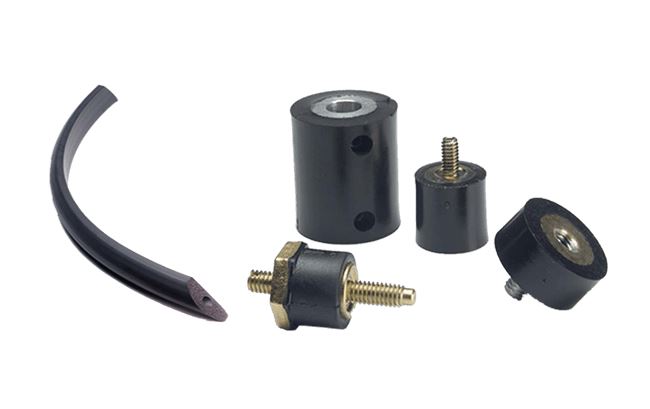 Choosing the right material is an essential part of investing in the right rubber components. Different materials are better suited for some situations than others, making a direct impact on the overall success of your parts. Of course, it's not easy to determine whether natural rubber, neoprene, or some other rubber material will serve you best.
For example, neoprene and natural rubber may seem similar, but each serve entirely different purposes. If you're wondering which of these two rubber materials is suitable for the parts you need, you're at the right place. Keep reading to find a breakdown of neoprene vs. natural rubber to see which is a better fit for your needs.
The Differences Between Neoprene and Rubber
Like many other rubber compounds, neoprene and natural rubber share a few characteristics. However, there are a few key differences that will dramatically impact which material you should choose when you need rubber products manufactured for your business' applications.
The first major difference involves how these compounds are made. Natural rubber is just that – a naturally occurring substance from plants that is then used to make a durable, elastic material. Neoprene is what is known as a synthetic rubber and is produced from chloroprene that is polymerized into either soft or hard neoprene rubber.
The other major differences pertain to the various performance factors you need for your parts. Those factors include:
Material resistances
Temperature ratings
Physical durability and toughness
Material resistances
Certain substances and environmental factors can wreak havoc on rubber parts. Neoprene is formulated to thrive in certain situations that other materials can't. Neoprene is particularly useful for any parts that can encounter oil and petroleum. Parts made with Neoprene are also highly resistant to sunlight, ozone, and other aging factors.
While natural rubber offers other advantages, it can struggle in applications that require special resistances. Natural rubber is not very resistant to oil, light, chemicals, and other challenges. As such, it shouldn't be a go-to choice in these types of scenarios.
Temperature ratings
If high temperatures are a consideration, neoprene is generally a better option depending on your exact temperature requirements. Neoprene has a high temperature usage of up to 250 degrees Fahrenheit, whereas natural rubber is rated up to 175 degrees. Neoprene also benefits from better flame retardant and self-extinguishing qualities than other elastomers.
Physical durability
In terms of durability, both materials are solid options. Natural rubber is particularly tough and can withstand a beating in physically demanding applications. Natural rubber boasts both high tensile strength and excellent abrasion and tear resistances. These qualities make it an excellent choice for shock absorbers and other parts that deal with regular contact and other issues.
While not as tough as natural rubber, neoprene is also a very durable. It's tensile strength, elongation, and tear resistances are not too far off from natural rubber, making it not slouch for demanding applications.
Invest in Quality Neoprene, Natural Rubber, and Other Parts
Whether your business needs a general purpose rubber or a specialty material, it's essential to identify the right material for your seals, gaskets, and other parts. The good news is that you don't have to go through this process alone.
Timco works closely with businesses to help them invest in the best, most cost-effective parts for your residential, commercial, and industrial applications. We can custom-design parts made with several types of rubber and plastic compounds and our experts can evaluate your exact performance requirements to supply you with the best parts for your needs.
Ready to invest in natural rubber, neoprene, or other quality parts? Give us a call at 800-969-6242 or contact us online to talk to one of our experts about the parts you need.