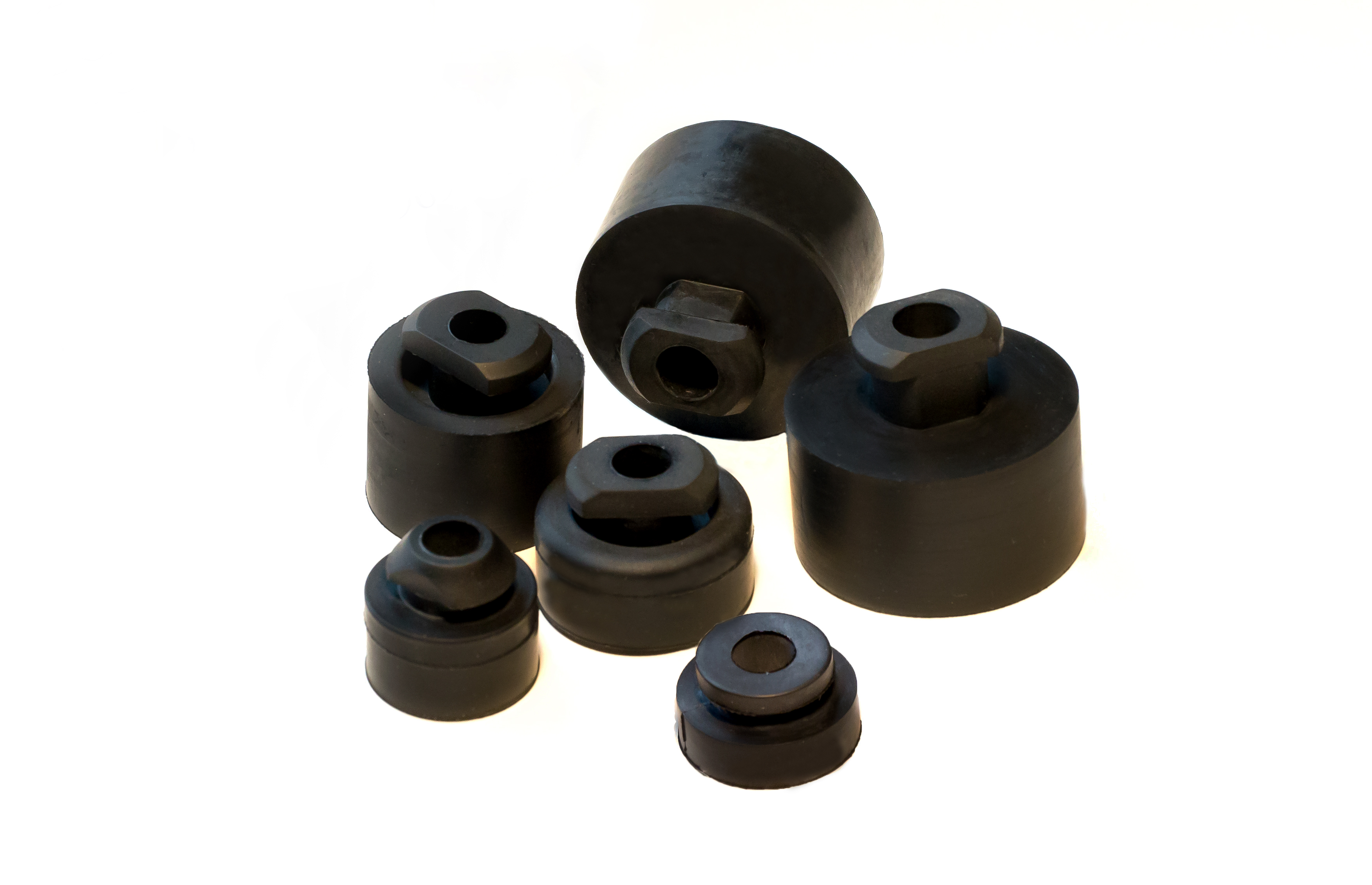 There are many rubber materials available, but not all of them are right for your gaskets, o-rings, and other parts. The difficult part of this process is identifying which material makes the most sense for your performance needs and budget.
EPDM and Viton are two materials that have some crossover for the same types of rubber parts. Both materials are viable options, but EPDM and Viton are typically used for very different reasons. Let's break down EPDM and Viton to see which material is better suited for your applications.
Differences Between EPDM and Viton
While EPDM and Viton are both used to make gaskets, o-rings, and more, they aren't direct replacements for one another. Both materials can be found in the same industry, but are used for very different needs. As such, your choice of EPDM or Viton largely depends on a few key criteria. These include:
Resistances
Density
Durability
Costs
Resistances
Your application's environment is a major factor that will dictate whether EPDM or Viton is better for your parts. Certain parts will require specific resistances to ensure that they won't break down. EPDM and Viton enjoy different resistances that make them natural fits for challenging environments.
One major benefit of EPDM is that it is excellent in outdoor conditions. EPDM is able to resist aging, ozone, sunlight, and general weathering much better than your average compound, which is part of why it is a go-to choice for parts like window seals for the automotive industry. It can also accommodate some high temperature environments as well.
However, EPDM does not fare well in environments with fuel and byproducts of fuel. Viton is made to thrive in these types of situations, as it is highly resistant to chemicals and other difficult substances.
For example, Viton is often used to make gaskets used in slurry applications where offgassing poses problems for other materials. Viton is also better for extreme temperatures, with an operating temperature range of up to 600 degrees Fahrenheit.
Density
Material density is another key different between EPDM and Viton. Viton is both very dense and very heavy. EPDM is available in both dense and sponge forms, but neither of which will be quite as dense as Viton.
These differences in density can play a key role in whether EPDM or Viton makes sense for your parts. For example, Viton is not a great vibration isolation material because it's so dense and heavy. However, EPDM is a great material for these types of parts.
Durability
If your parts need to take a beating and still perform well, Viton and EPDM are both great options. However, some parts need to be more durable than others.
EPDM is typically a great material for tough, versatile parts. Viton is an even tougher compound. If you need a high performance material that will pretty much last forever, Viton is the better option of the two.
For example, Viton is used in aerospace because of its high level of durability – you can't have something fail when it's up in space. If extreme durability isn't quite that necessary, EPDM is still going to give you plenty of toughness for a wide range of applications.
Cost
Ultimately, value plays a pivotal role in material selection. Simply put, Viton is a more expensive than EPDM because the former is such a specialized material. EPDM is a very cost-effective, versatile material that can be extruded, molded, or die cut in calendar sheet form. Viton can be manufactured these ways as well, it's cost makes it less versatile and more costly in terms of scrap.
Of course, there are occasions where the extra cost is well worth the investment. If you need extreme durability or excellent resistances for hot, corrosive environments, Viton is well worth the expense. If EPDM satisfies these performance needs, it will be a much more budget-friendly option that doesn't sacrifice on quality.
Invest in the Best Parts for Your Business
While EPDM and Viton are both excellent material options for a variety of parts, they're two of many different possible options. That's why Timco Rubber is here to help.
As a premium rubber parts supplier, our experts have the knowledge and expertise to help you identify the right material for your applications. We work directly with you to determine the best, most cost-effective solution for your applications. Give us a call at 800-969-6242 or contact us online to get a quote for your project today.