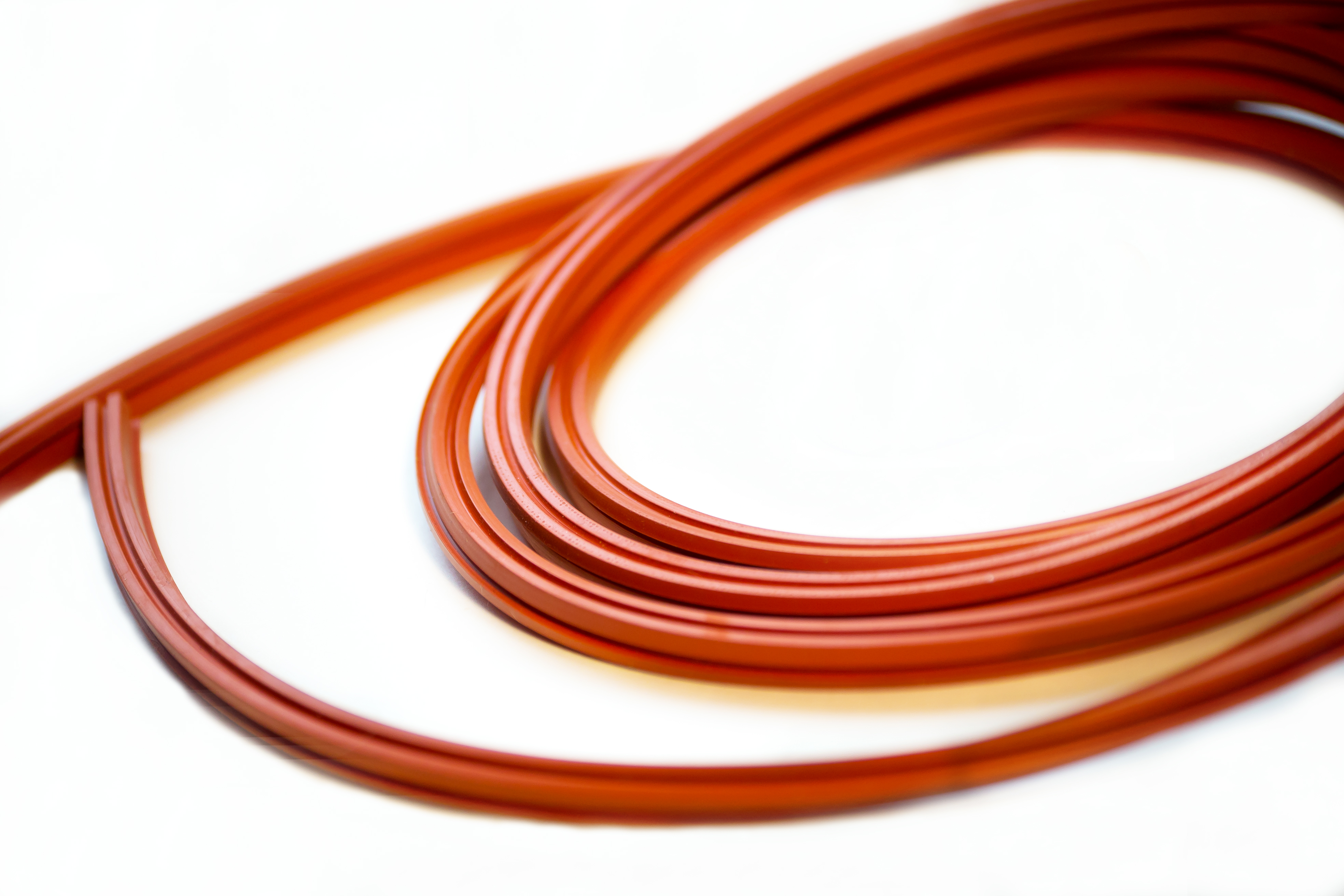 A good seal is only as effective as its base material. The right rubber seal material has a significant impact on the performance of your parts. However, it's not always easy to identify which material is best suited for your application.
There are a wide variety of materials used to manufacture seals, and each of them have their own advantages and disadvantages. At Timco, we've been supplying custom rubber parts for more than half a decade, so we know a thing or two about these different compounds. Here's a quick overview of various rubber seal materials and which ones are right for your performance needs and budget.
The Different Types of Rubber Material Seals
Rubber and plastic come in a broad range of formulations, and each one differ in terms of physical characteristics, resistances, and other features. Some of these materials are very common, while others are saved for more difficult environments or specialty solutions. These seal materials include the following compounds.
EPDM
Ethylene propylene diene monomer, also known as EPDM, is an extremely versatile synthetic rubber. EPDM is commonly used for seals found in outdoor environments because the compound is built to endure wear and aging from ozone, sunlight, water, and other naturally-occurring factors. Those benefits combine with EPDM being lightweight, compressible and easy to die cut to make it a cost-effective rubber material for door seals and other external applications.
Silicone
Silicone is another synthetic rubber, but this particular compound is manufactured for high-temperature applications. This particular material readily handles both hot and cold environments, with an operating temperature range of -150 degrees to 480 degrees Fahrenheit. Silicone also possesses good compression set and rebounding characteristics, making it a good choice for die cut, extruded, or molded seals.
Neoprene and Nitrile
Both Neoprene and Nitrile are both extremely useful materials for applications dealing with oil. Each material is made to handle oil, ozone, acids, and other difficult substances. However, the choice between Neoprene and Nitrile differs in terms of expected exposure to oils. Neoprene is made to handle intermittent exposure to oil and fuel, whereas Nitrile is best for seals that are constantly exposure or places where the oil is extremely concentrated.
Viton
Viton was originally made for the aerospace industry in 1957 and is still used to this fay as high-performance elastomer for extremely hot and corrosive environments. This material combines excellent resistance to chemicals with high tensile strength and low compression set. Those combination make is a good sealing choice for environments with temperatures up to 400 degrees Fahrenheit, or for intermittent use up to 600 degrees.
Flexible PVC
If you need an extruded seal, PVD is a possible solution. PVC is strong, lightweight, and durable, offering resistances to weather, oils, greases, and chemicals. Another advantage of PVC is that it can be co-extruded into dual durometer parts, making it a natural fit for car door seals and other parts that slide into place.
ManniGlas and FiberFrax
When silicone and other materials aren't enough for your high-temperature applications, both ManniGlas and FiberFrax are specialty options for seals. Both materials are made from compressed fiber materials and can withstand temperatures of more than 1,000 degrees Fahrenheit for ManniGlas and 2,450 degrees for FiberFrax with special additives.
Identify the Perfect Seal Materials for Your Applications
With so many options, it's not always easy to figure out which material is best for your parts. Fortunately, Timco can help. Our experts work directly with you to identify you performance requirements and deliver a customized part solution around your sealing specifications and environment.
Ready to invest in the best, most cost-effective seals for your applications? Give us a call at 800-969-6242 or contact us online to talk to one of our experts or get a quote for your project.