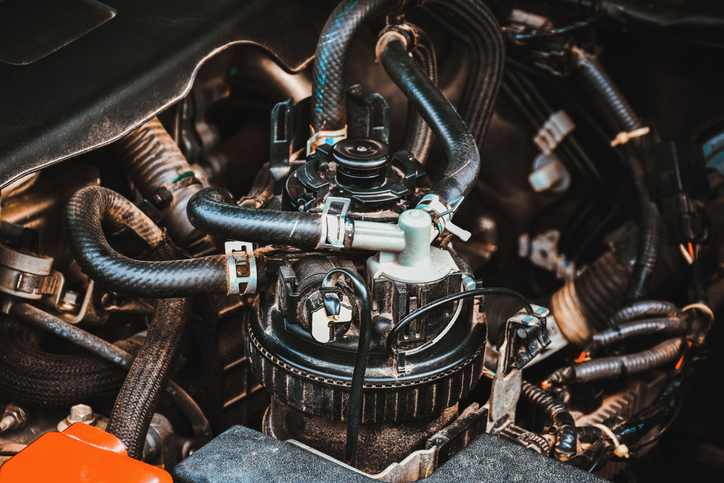 There are numerous rubber and plastic materials available in today's market, but not all of them are suited for your applications. Oil is one such factor that impacts part selection. While some materials can operate in and around oil, other will break down, fail, and ultimately cost your business money.
The key to this process is to find the right material that offers the right level of oil resistance and other qualities for your application. Continue to find a breakdown of which materials are resistant to oil, which solutions can work in certain scenarios, and which options to avoid.
Materials That Offer Excellent Oil Resistance
Nitrile
Nitrile rubber is one of the go-to materials for parts that demand superior oil resistance. Also known as nitrile-butadiene rubber (NBR), this synthetic elastomer can withstand prolonged and even constant exposure to petroleum-based oils in addition to mineral and vegetable oils. As such, it is one of the best oil-resistant rubbers available for parts that operate in these types of substances.
Viton
If your parts must survive and thrive in extremely demanding environments, you may need Viton. This fluoroelastomer polymer was invented in the '50s specifically for the aerospace industry and now serves as a high-performance elastomer for particularly challenging applicating environments, including those with excess oil exposure. Viton is more expensive, but it will help guarantee success based on your performance and assembly needs.
Neoprene
Neoprene rubber is often compared to Nitrile as a common option for oil-resistant parts, but it's typically saved for different scenarios. This particular multipurpose elastomer is often used in automotive and other applications where exposed parts can encounter oil or petroleum. The key difference is that Neoprene can thrive in environments where it only encounters intermittent exposure to these substances and won't hold up to constant exposure. As such, Neoprene can be an excellent oil-resistant material for some applications, but not for more demanding ones.
Materials That Offer Some Oil Resistance
Silicone
While Silicone is not a compound meant for oily environments, it does offer some key benefits if your oil exposure isn't a major concern. Silicone is one of the best elastomers available for both low- and high-temperature applications found in HVAC, automotive, and other markets. This combination of extreme temperature resilience and some resistance to oil can make it a possible fit for your applications.
PVC
Both rigid and flexible PVC are strong, lightweight thermoplastic materials that offer solid resistance to oils. While PVC isn't on the same level of resistance as a Nitrile or Viton, it is often an effective tubing, piping, and sealing solution for automotive, medical, and other applications.
TPE
TPE is a soft, flexible thermoplastic that isn't made with oil exposure in mind, but can do a fair job in certain situations. What makes TPE appealing is that it is soft to the touch, stretchable, easily molded, and recyclable. These qualities, combined with an adequate level of oil resistance, can be a good fit for the right applications.
Materials to Avoid for Oil Resistance
EPDM
Ethylene Propylene Diene Monomer, also known as EPDM, is one of the most versatile, cost-effective rubber materials available. One of the few drawbacks to EPDM is that it does not play well with oil. If any form of oil resistance is required, it's best to find a different compound to address your performance needs.
Natural Rubber
Natural rubber is an incredibly durable material for physically demanding applications. However, oil poses some potent problems for this particular polymer. Natural rubber will break down from oil exposure over time, which makes the synthetic options listed above much better and more cost-effective solutions.
Invest in the Right Oil Resistant Parts
The best products are created when you can truly match your performance needs with the right materials. Of course, it's not always easy to identify the best, most cost-effective part materials. That's why business turn to Timco for help.
As a premier supplier of custom rubber and plastic parts, Timco partners closely with businesses to uncover their exact performance requirements. Our experts thoroughly analyze your needs to recommend the most effective material for your budget. Give us a call at 800-969-6242 or contact us online to talk to one of our experts about the parts you need.