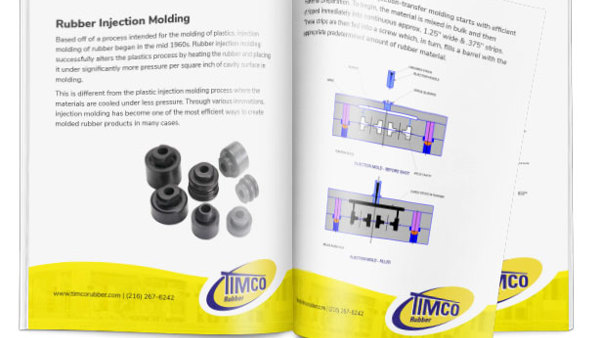 Timco Rubber's new guide on the different rubber molding processes will help you understand which process may be right for your rubber parts.
There are many factors that go into the selection of a rubber molding process, including volume, size, and material type. Timco's experts can identify your needs, determine the right material type, and select a rubber molded process that is ideal for your project.
Within this guide, we discuss the following molding processes:
Injection Molding
Compression Molding
Transfer Molding
The guide also discusses deflashing, or the removal of a waste edge from a molded rubber product.
Download our PDF Guide to Rubber Molding Processes today. If you have any questions or need a quote, simply contact us!