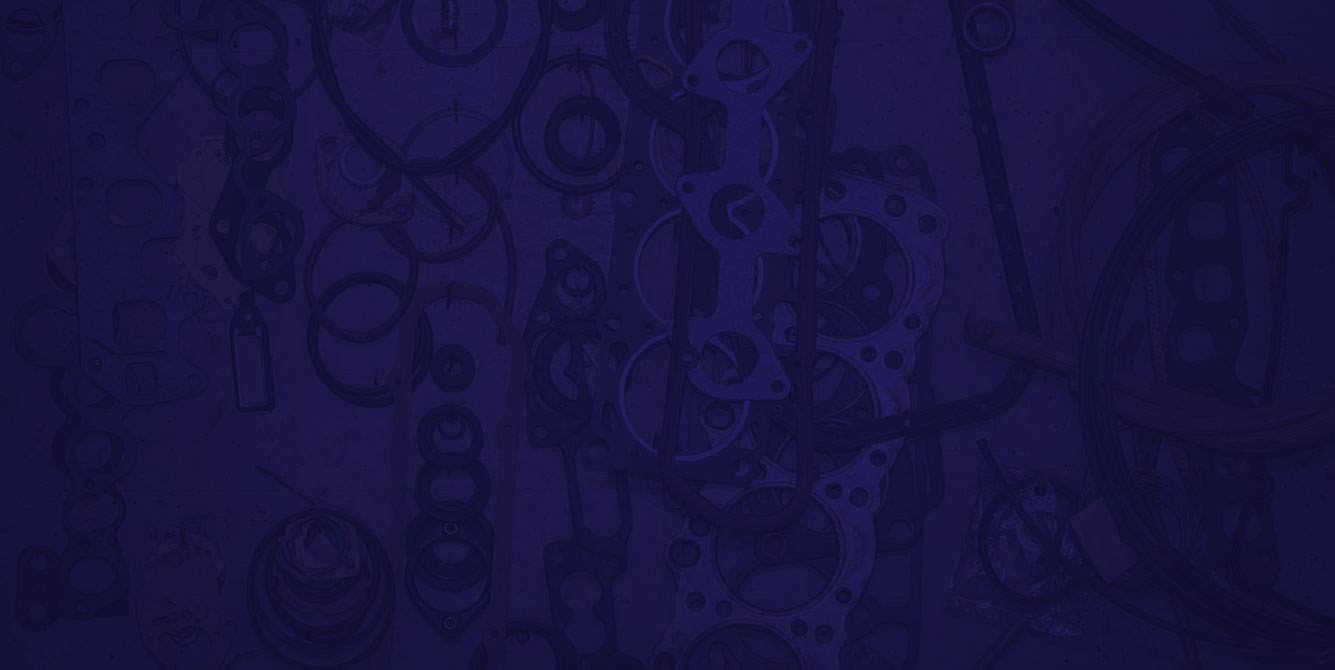 A Premium Fiber Gasket Supplier
When your business needs high-quality fiber gaskets, Timco Rubber is here to help. Timco has more than half a decade of experience supplying businesses with quality parts solutions like ceramic fiber gaskets and other gasketing needs. Work with Timco to invest in the perfect fiber gaskets for your business' performance requirements and budget.
Custom-Manufactured Compressed Fiber Gaskets
Every application is different, and that's why Timco works with your business to provide the perfect parts for your needs. Fiber gaskets are an excellent option for sealing solutions that are strong, flexible, compressible, and resist heavy pressure. These capabilities make fiber gaskets natural solutions for door seals, burner boxes, and other applications.
Timco provides businesses with custom gaskets made from a variety of fiber gasket materials to account for your necessary tensile strength, resistances, and other performance requirements. These materials include ceramic fiber gaskets that can handle temperatures of thousands of degrees. We also supply businesses with gaskets made of cellulose fiber, synthetic fiber, vulcanized fiber, fish paper, vegetable fiber, and other fiber-based materials to address your exact needs.
All of our gaskets can be manufactured into sheets and precision die cut to specific shapes with tight tolerances. In addition, our custom fiber gaskets are available in a wide range of thicknesses, hardness, pressure sensitive adhesives, and colors. Regardless of your exact needs, our experts work closely with you to ensure that your parts are manufactured to your specific requirements.
Our Fiber Gasket Properties
Temperature Range


Low Temperature Usage: 400° F
High Temperature Usage: Up to 1,200° F (2,450° F with special additives)

General Characteristics

Timco: More Than Just a Fiber Gasket Supplier
Quality gaskets are essential, but they're not the only thing your supplier should provide. Timco strives to serve as more than just a gasketing supplier – we work to be true partners that add value through excellent customer service and specialty services.
Whether you need standard fiber gaskets or custom parts, our experts work closely with you to identify the best, most cost-effective solution for your application. Our goal is to help you invest in the right parts, and that means uncovering the right materials, manufacturing process, and any other details to cater your parts to your particular design. In addition to our personal approach, we also offer a variety of benefits to make sure you get the most value out of every order.
Part accessibility – Timco ensures that you get the parts in a timely fashion. We maintain relationships with gasket manufacturers and suppliers around the world so that your business has regular access to the right materials and parts.
The lowest possible part cost – Don't pay too much for the parts you need. Timco's extended network also allows us to retain and maintain the lowest possible worldwide cost for your fiber gasket materials.
Stocking capabilities – When you don't have space, you can utilize ours. Our stocking program and on-time delivery helps you free up your own facility, avoid lengthy lead times, and streamline internal production processes.
Time-saving services – Leave the extra works to our experts. Save on time and labor by having Timco perform services like part subassemblies, kit assembly, Kanban replenishment, and flexible control methods.
Need quality, cost-effective fiber gaskets for your business?
At Timco, we're here to help solve all your gasket needs. Our experts can help you invest in the right gaskets for your exact performance requirements. Call 1-888-754-5136 or complete our online form to request a quote.