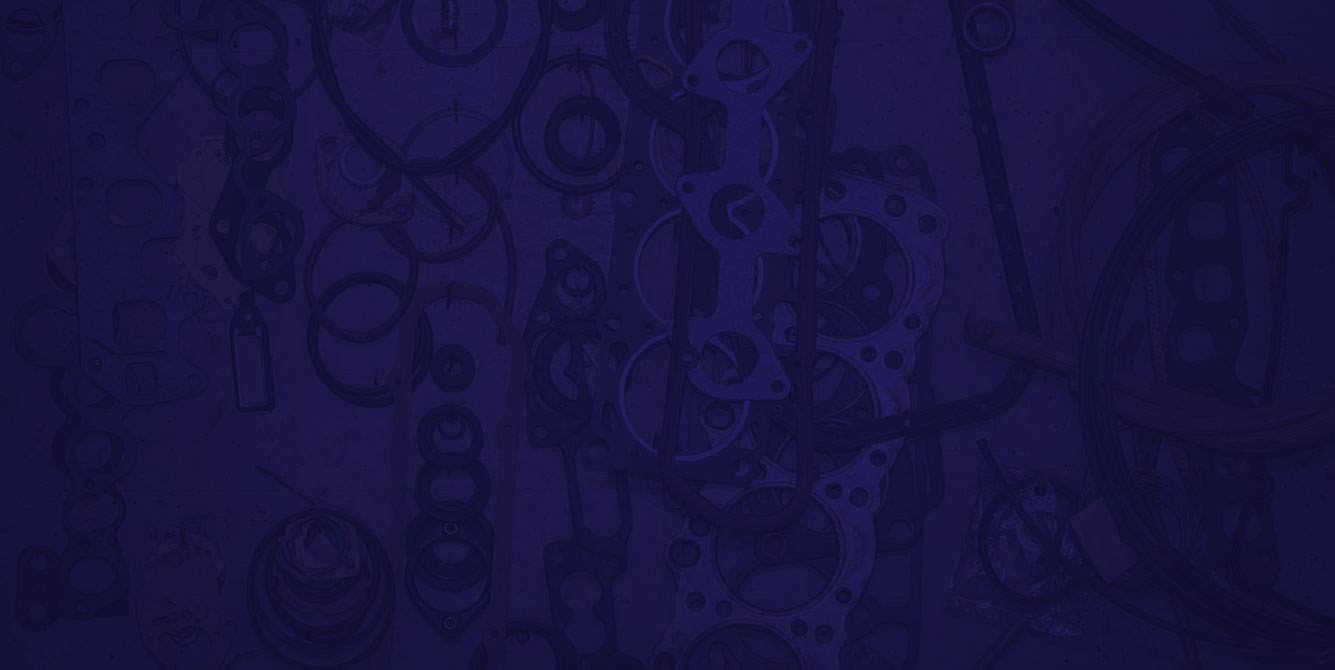 A Premier Nitrile Gasket Supplier
When businesses need gaskets designed to endure regular exposure to oil and fuel, Timco Rubber is here to help. Timco is a trusted Nitrile gasket supplier with more than 50 years of experience delivering custom, cost-effective parts solutions. Partner with Timco today to get durable, dependable Nitrile gaskets designed about your performance requirements and budget.
Nitrile: A Gasket Material Made for Constant Oil Exposure
Environments where oil is extremely concentrated or where parts are subject to constant exposure demand special sealing solutions. This particular synthetic rubber is an excellent option for any applications with petroleum-based oils, as well as to mineral and vegetable oils.
Nitrile gaskets offer a variety of other key benefits in addition to oil resistance. Nitrile parts are more resistant to heat aging that helps prevent them from hardening and losing damping capabilities. Gaskets made from Nitrile also benefit from extra abrasion resistance and metal adhesion.
These combined capabilities make Nitrile gaskets a natural fit for everything from under-the-hood automotive applications to bowling alleys. Timco's experts work closely with your business to uncover a customized gasketing solution built around everything from your design needs right down to the best pressure sensitive adhesive. Whether you need a die cut part or a custom molded gasket, Timco is the perfect gasket supplier for your business' sealing needs.
Our Nitrile Gasket Properties
Common Names: Buna-N, Nitrile, NBR


ASTM D-2000 Classification: BF, BG, BK

Temperature Range


Low Temperature Usage: -30°F to -40°F | -34°C to -40 °C
High Temperature Usage: Up to 250°F | 121°C

Tensile Strength


Tensile Range (P.S.I): 200-3000
Elongation (Max %): 600

Durometer (Hardness) – Range: 20-95 Shore A
Resistances


Oil Resistance: Good to Excellent
Abrasion Resistance: Excellent
Tear Resistance: Good
Resistance: Good to Excellent
Aging Weather/Sunlight: Poor
Gas Permeability: Good

General Characteristics


Adhesion to Metals: Good to Excellent
Compression Set: Good
Resilience/ Rebound: Good
Timco: More Than Your Average Nitrile Gasket Supplier
Timco has provided quality, cost-effective gasketing solutions for decades, but we like to pride ourselves as more than just a parts supplier. Our company strives to be a true partner with our customers, which means providing value in ways that go beyond basic parts supply.
Anytime you work with Timco for standard or custom Nitrile gaskets, you can expect to benefit from a variety of value-added benefits. We're committed to providing stellar customer service and identify ways that we can help you simplify your own internal processes and provided added value with every order of parts. Our experts work directly with your company to the perfect part solution at the right price, which includes the following value-added benefits.
Part accessibility – Get the Nitrile rubber gaskets you need when you need them. Timco helps customers maintain regular access to materials through numerous relationships with domestic and global Nitrile gasket manufacturers.
The lowest possible part cost – Don't pay more than you need to. Timco's global and domestic partnerships allow us to retain and maintain the lowest possible worldwide cost for your company's Nitrile gaskets.
Stocking capabilities – Use our space when you don't have any. Timco's stocking program allows your business to save space, avoid lengthy lead times, and streamline internal production processes thanks to on-time delivery.
Time-saving services – Let Timco take care of time-consuming tasks. Our team can help our partners save by performing services like part subassemblies, kit assembly, Kanban replenishment, and flexible control methods.
Need high-quality, cost-effective Nitrile gaskets for your business?
At Timco, we're here to help solve your rubber and plastic part problems. Our experts can help you invest in a wide variety of custom manufactured or standard gaskets to match your exact performance requirements and budget. Call 1-888-754-5136 or complete our online form to request a quote.