Custom Coextrusions (Dual Durometer Extrusions)
When two materials aren't enough, Timco Rubber can supply your business with custom, cost-effective coextruded parts. Timco has more than half a century of experience supplying businesses with premium rubber and plastic parts. We can be the partner you need for custom-manufactured rubber and plastic coextrusions designed specifically for your applications and budget.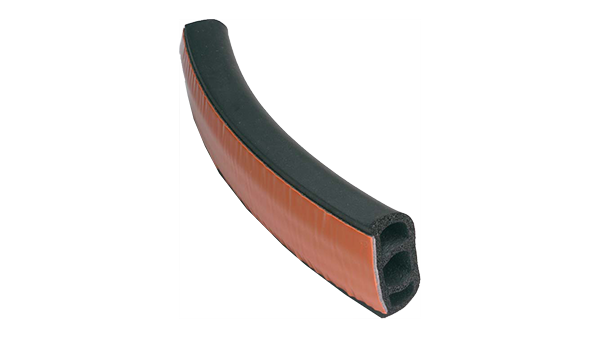 Custom Extrusions Built Around Your Performance Requirements
Whether you call them coextusions or dual durometer coextrusions, Timco can help you enjoy the best of multiple materials. Our team has extensive experience working with businesses to uncover the best, most cost-effective part solutions for your application.
Every custom part is a new puzzle. Our experts work closely with your team to identify the perfect materials to address all your performance requirements – and with dual durometer parts, that expertise is doubly valuable. We can help you navigate specific design challenges and deliver finished products that address all your coextrusion challenges, including:
Marrying different materials, durometers, or profiles together in the most cost-effective way
Addressing extreme temperatures and environments
Identifying and applying the best adhesives for your materials and application surface.
Providing multiple colorant options for improved visibility, branding, and more.
Using recyclable materials for green technology and practices.
Uncovering differing tooling options to help you weigh the benefits of certain materials and manage costs from the extrusion process
Available Rubber and Plastic Coextrusion Materials
There are numerous rubber and plastic materials available, but only two of them may be right for your multi durometer parts. We offer a wide range of rigid and soft rubbers and thermoplastics to materials to meet your specific design criteria. Our available rigid and flexible materials include:
Coextrusions Built for Your Industry
Each industry faces specific challenges. We deliver custom plastic and rubber parts made to address your requirements and significantly reduce part failure. We've served multiple industries for decades and can supply quality dual durometer parts for the following markets:
A Value-Added Dual Durometer Partner
The best suppliers strive to provide businesses with more than just parts. We strive to be true partners that provide each of our customers with quality parts and personal, reliable service. That includes offering businesses a range of value-added services that save time, money, and internal headaches:
Subassembly of rubber parts
Kanban replenishment
Kit assembly
Flexible control methods
Timco has also built relationships and invested internally to add even more value to each order. These measures mean that we can provide the following benefits for our partners.
Part accessibility – Our network of domestic and global relationships give us greater access to materials than standard suppliers.
Lowest possible part cost – Our relationships with material suppliers allow us to identify the best deals and maintain the lowest possible worldwide cost for your rubber and plastic compounds.
Stocking capabilities – We offer warehouse space for when you need it. Save space, avoid lengthy lead times, and streamline internal production processes with our stocking program and on-time delivery.
Need quality, cost-effective coextrusions for your business?