 Custom Extruded Rubber Tubing
When businesses need quality, cost-effective extruded rubber tubing, Timco Rubber is here to help. Timco has supplied businesses with custom rubber parts since 1956 and can work directly with you to provide you with high-performing extruded rubber tubing designed specifically for your applications and budget.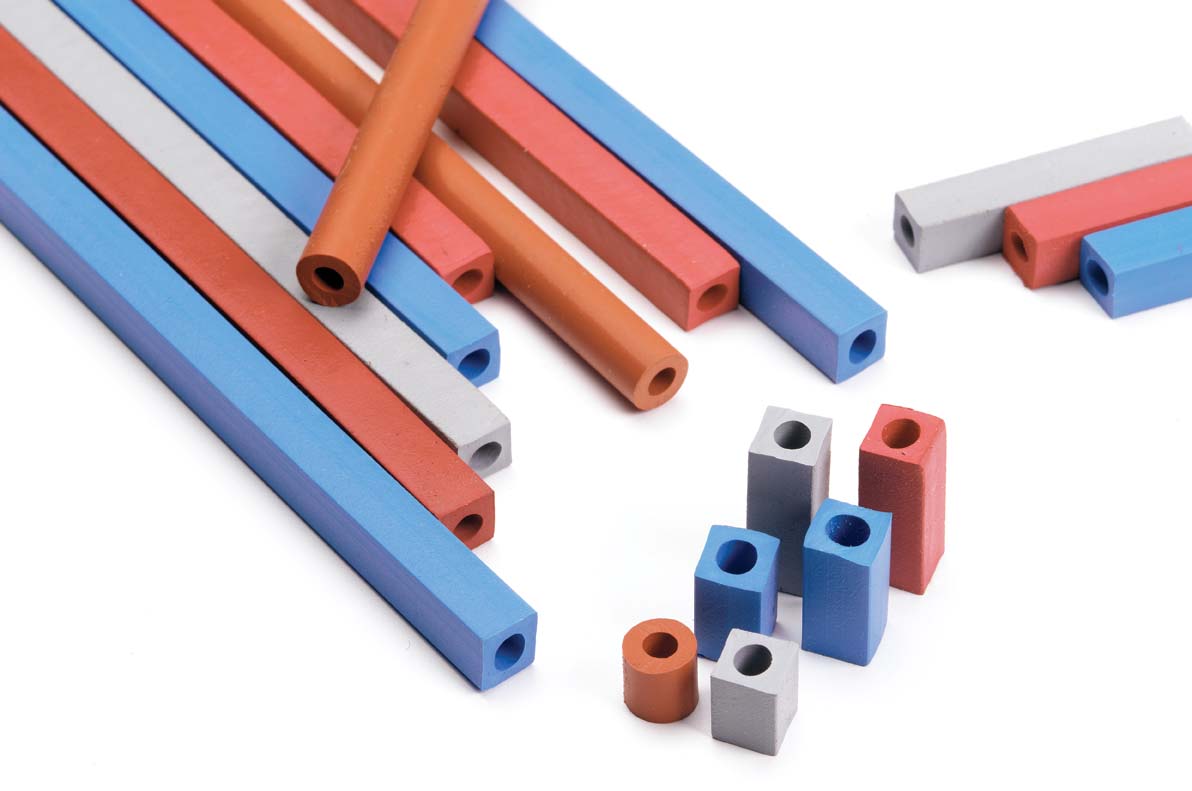 Custom Extruded Rubber Tubing Solutions
Every application requires a different part solution. Our experts work closely with businesses to design extruded rubber tubing manufactured specifically around your performance needs and budget. Whether you have to address specific design challenges or environmental issues, we can work with you to create custom-designed extrusions around your needs.
Over the years, Timco has developed close relationships with extruded rubber tubing manufacturers across the country. Because of these partnerships, we can provide a variety of capabilities to address your exact design needs. These capabilities include:
Different cross section shapes (circular, square, oval, rectangular, and custom designs)
Wide range of widths and thicknesses
Straight and form-cured extrusions
Special colored tubing options
Specialty extrusion dies, splicing molds, and corner molds
Cut-to-length
In-line marking, notching, hole punching, and slitting.
Available Extruded Rubber Tubing Materials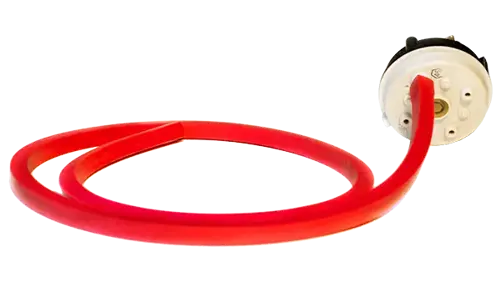 There is no single material solution for rubber tubing. There are several factors that will impact the best, most cost-effective material. Temperature ranges, required resistances, and other factors will directly impact which solution is best for your needs. The problem is that it isn't always easy to make this decision without an expert.
Fortunately, Timco can thoroughly analyze your needs to recommend the most effective material, even if your application requires a custom formation. Timco's personalized process allows us to identify the right rubber tubing compound for your application and incorporate that you're your design needs. Our range of extruded rubber tubing materials include:
A Value-Added Rubber Tubing Partner
The best suppliers provide more than just parts. Timco was founded on the belief that businesses deserved both high, quality, high performing parts and personal, reliable service. That's why we aim to partner with customers instead of serving as just another basic part supplier and provide a variety of value-added services that save time, money, and internal headaches:
Subassembly of rubber parts
Kanban replenishment
Kit assembly
Flexible control methods
Another aspect of this partnership our commitment to customer service. We build relationships with both customers, material suppliers, and manufacturers so that your business gains access to the best, most cost-effective part solutions. We've also expanded our own business to help make life easier for our customers. These measures mean that we can provide the following benefits for our partners.
Part accessibility – Our numerous relationships across both the country and the globe give us greater access to materials than standard suppliers.
The lowest possible part cost – That same network of partnerships allow us to identify which sources can provide the best deal, which means that we can retain and maintain the lowest possible worldwide cost for your rubber parts.
Stocking capabilities – We've invested in additional warehouse space so that our partner don't have to. Our customers can save space, avoid lengthy lead times, and streamline internal production processes with our stocking program and on-time delivery.
Need quality, cost-effective extruded rubber tubing for your business?