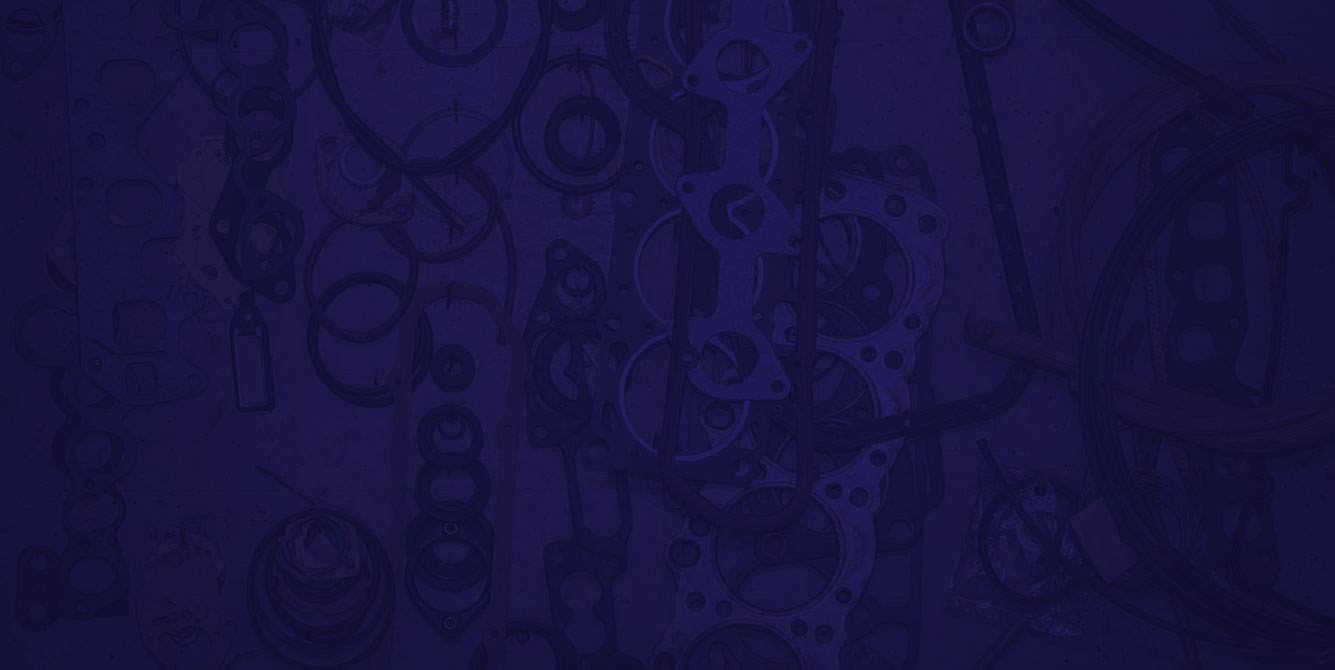 A Premium Viton Gasket Supplier
When companies need durable gaskets for for fuel and oil applications, Timco Rubber is here to help. Timco boasts more than half a decade of experience supplying Viton gaskets for companies across North America. Contact us today to invest in Viton gaskets that are designed around your exact performance requirements and budget.
Viton: A Gasket Material Made for Fuel and Oil Applications
Fuel and oil can wreak havoc on rubber gaskets. When other gasket materials may leak due to these substances, Viton is built to thrive in these types of environments. That's why Timco works with businesses to provide them with high quality Viton gaskets made to seal your applications in the presence of fuel and oil.
While Viton rubber was first used by the aerospace industry as a high-performance elastomer, the material quickly spread to other industries. Viton's natural excellent resistance to fuel and oil make it a great fit for automotive, appliance, chemical, and any other industries where other materials will break down over time. Viton is also a high-performance elastomer for extremely hot and corrosive environments, giving this material a reputation for thriving in demanding environments.
If you need quality Viton rubber gaskets made for your specific applications, it's time to contact Timco today. Our experts work with you to design and provide custom Viton gaskets based on your performance, assembly, and budget needs. Whether you need a molded Viton gasket seal or precision die cut parts, we can make sure your Viton gaskets are the perfect fit for your specifications.
Our Viton Gasket Properties
Common Name: Viton®, Fluro Elastomer, FKM


ASTM D-2000 Classification: HK

Resistances


Solvent Resistance: Excellent
Oil Resistance: Excellent
Aging Weather/ Sunlight: Excellent
Abrasion Resistance: Good
Tear Resistance: Good

Temperature Range


Low Temperature Usage: 10°F to -10°F | -12°C to -23°C
High Temperature Usage: 400°F to 600°F | 204°C to 315°C

Durometer (Hardness): Range 40-90 Shore A
Tensile Strength


Tensile Range (P.S.I): 500-2000
Elongation (Max %): 300

General Characteristics


Adhesion to Metals: Good
Compression Set: Good
Resilience/ Rebound: Fair
Compatibility with many other chemicals, including vegetable oils, alcohols, and diluted acids
Certain Viton materials are FDA compliant and meet FDA requirements for food and pharmaceutical applications
Can meet strict environmental regulations in regard to emissions, spills, and leaks
Timco: More Than Just a Viton Gasket Supplier
Quality Viton gaskets play an essential role for your applications, but your supplier should provide more value than just providing parts. Timco strives to become true partners with our customers, which means that we aim to provide both excellent customer service and several value-added services for your business.
Every time you work with Timco, you can trust that we'll help you invest in the perfect parts for your applications. Our experts work directly with you to uncover a part solution that's right for your exact needs, whether that's a Viton gasket or some other material solution. We also provide value for our customers through a variety of benefits and services. These value added capabilities include:
Part accessibility – After more than half a century in business, Timco has developed numerous relationships with domestic and global Viton gasket manufacturers in order to maintain regular access to the parts you need.
Stocking capabilities – Timco allows customers to save space, avoid lengthy lead times, and streamline internal production processes through our stocking program and on-time delivery services.
The lowest possible part cost – Timco's extensive global and domestic partnerships allow us to retain and maintain the lowest possible worldwide cost for your Viton gaskets.
Time-saving services – Timco saves partners both time and money by performing services like part subassemblies, kit assembly, Kanban replenishment, and flexible control methods.
Need quality, cost-effective Viton gaskets for your business?
At Timco, we're here to help solve your rubber and plastic part problems. Our experts work with you to develop a Viton gasket that's right for your exact performance requirements. Call 1-888-754-5136 or complete our online form to request a quote.