Custom Viton Tubing for Businesses
Businesses deserve more than basic tubing. Timco Rubber is a premier rubber tubing supplier that works directly with your business to supply custom-designed parts made specifically for your applications. Reach out to one of our experts today to invest in custom Viton rubber tubing for your business.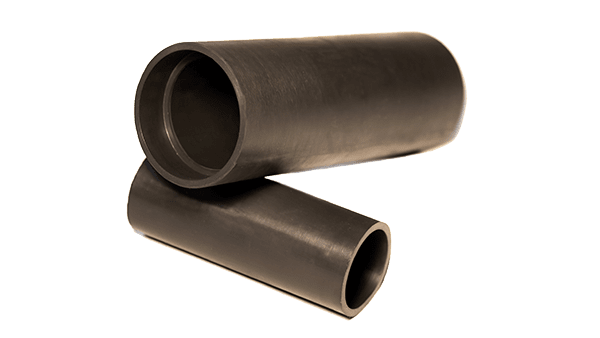 Viton Rubber Tubing Custom Made for Demanding Environments
When you need quality Viton tubing, you need parts that are made to fit your exact performance requirements and operating environment. Timco has been dedicated to delivering high-quality rubber and plastic part solutions since 1956, no matter your application.
Viton rubber is a high-performance elastomer known for thriving in difficult environments. Thanks to its natural chemical resistance, high temperature range, and other benefits, Viton tubing can withstand very hot and corrosive environments. Those challenges make finding the right tubing essential, which is why we work directly with you to identify a custom part solution based around your design criteria and budget. Our process allows us to maximize the overall value of your investment so that you get the quality tubing your need for the lowest possible price.
We supply the types of Viton tubing you need
Whether you need siphon hoses or fluid-resistant tubing for peristaltic pumps, our job is to help you invest in the parts your business needs. We work with you to identify your exact design needs, whether you need rigid tubing for corrosive materials, flexible hosing to fit narrow spaces, or whatever other physical qualities are necessary for success.
Timco's combination of excellent customer service, engineering assistance, and network of tubing manufacturers allows us to cater to your specific part requirements. That level of service allows us to design and supply parts with the following characteristics and more:
Round, triangular, and square Viton tubing
Food-grade Viton tubing
Medical-grade Viton tubing
Different colored tubing available
We can customize your tubing to your exact specifications
There is no size-fits-all solution. While an off-the-shelf tube may work in some instances, most applications are better suited for parts designed and built specifically for them. Our in-house design experts help the expertise to help you accommodate any special part request you need to maximize the value of your investment.
Whether your request is meant to increase part performance, ease of application, or enhance marketing efforts, we can supply high-quality Viton tubing and hoses with any of the following design specifications and features:
Standard or custom tubing profiles
Different wall thicknesses with varying diameters
Differing densities and bend radiuses
Co-extrusions with other plastic or rubber materials
Precision manufactured tubes for tight tolerances
Branded or engraved tubing
Cut-to-length parts made for easy installation
The Markets We Serve
Every industry has its own specific challenges, especially when they're dealing with corrosive chemicals, extreme heat, and other potential issues. An FDA-compliant tube is going to have different needs than parts designed to go into space. Our personalized engineering review process makes us a natural partner for a wide variety of markets, including the following industries:
Timco: Adding Value Beyond Viton Tubing
Since we were founded in 1956, Timco has been dedicated to supplying quality parts and providing excellent customer service. Our goal is to be a true single-source partner that provides value beyond the parts themselves. We can also provide your business with a variety of services that streamline internal processes, save time, and eliminate potential headaches:
Subassembly of rubber parts
Kanban replenishment
Kit assembly
Flexible control methods
Our partners also enjoy another major benefit – our network of relationships. We've developed partnerships with suppliers and manufacturers around the globe, which gives you access to these sources. We've also invested in our own facility to help you simplify your business. These benefits means that we can provide your business with the following advantages:
In-house stocking program – Use our extra warehouse space when you don't have room. We offer stocking and on-time delivery services to ensure you have inventory on hand when you need it.
Part accessibility – Our network of material suppliers grants us greater access to the rubber and plastic you need. We can get help you source the right materials earlier than you would with other suppliers around the country.
The lowest possible part cost – Our relationships give you options. We can compare our network to identify the best, most cost-effective solution for your investment.
Invest in quality Viton tubing for your business
Don't settle for just any tubing supplier. We work closely with your business to supply you with the best, most cost-effective parts for your applications. Call 1-888-754-5136 or complete our online form to request a quote.